UltiMaker Parts Accessories
UltiMaker 3D Printer Comparison
Automatic Material Detection
Unlimited Technical Support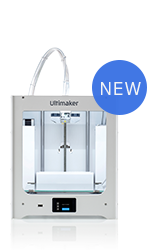 UltiMaker 2+ Connect
Shop Now
Build Volume (XYZ)
223 x 220 x 205 mm
8.77 x 8.66 x 8.07 in
Network Connectivity
Wifi & Ethernet
Automatic Material Detection
Materials Supported
Standard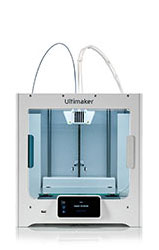 UltiMaker S3
Shop Now
Build Volume (XYZ)
230 x 190 x 200 mm
9.05 x 7.48 x 7.87 in
Network Connectivity
Wifi & Ethernet
Automatic Material Detection
Materials Supported
Standard &
Composites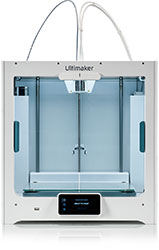 UltiMaker S5
Shop Now
Build Volume (XYZ)
330 x 240 x 300 mm
12.99 x 9.44 x 11.81 in
Network Connectivity
Wifi & Ethernet
Automatic Material Detection
Materials Supported
Standard &
Composites
Why Dynamism?
We're dedicated to earning each customer's loyalty through exceptional service.

Who We Are
We were founded in 1997. We have offices in Chicago and Denver with four showrooms across the U.S.

Our Company
The leading national supplier of Desktop 3D printers. Expertise in both Industrial and Desktop 3D printing. Supplier of next-generation Metal, SLS, ultrafast Industrial printers.

Customer Benefits
Unlimited toll-free support
Curated selection
Fast shipping